Meet Katie Bernhardt, PA-C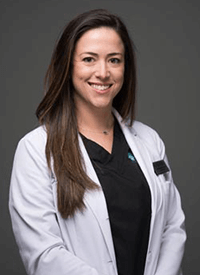 Katie joined Southside Dermatology & Laser Cosmetic Center after graduating as valedictorian with a Master of Clinical Medical Sciences and Physician Assistant Studies from Barry University. She received her Bachelor's degree in biology and exercise science & nutrition from Florida State University. Katie is certified by the National Commission on Certification of Physician Assistants (NCCPA) and is a member of the National and Florida Society of Dermatology Physician Assistants chapters.
Katie has a passion for the field of dermatology. She loves attending specialized conferences to stay current on all the cutting-edge advances in dermatology. Katie is excited to see her patients for both medical and aesthetic concerns and uses her knowledge to tailor the perfect blend of both approaches for each patient.
Originally from the Tampa area, she now lives in Jacksonville with her husband and dog. She enjoys traveling, exploring new restaurants, spending time with friends and family, completing DIY projects, and watching football games (especially the Florida State Seminoles).
---
Meet Lorie Carter, APRN, MSN, FNP-BC
Lorie is a board-certified family nurse practitioner with extensive training in aesthetics. She received her master's degree from the University of North Florida. As a family nurse practitioner, she has worked both in family medicine as well as aesthetics for many years.
Her goal is to help each patient feel and look better while maintaining a natural look that is not overdone. Her integrity, work ethic, and love for what she does have made her exceptional at her work.
Lorie has been in Jacksonville for over 20 years and is a proud wife and mother of three beautiful children. In her free time, Lorie enjoys quality family time, watching her kids in their sporting events, going to the beach, attending church, reading, and cooking. Lorie looks forward to helping make Jacksonville more beautiful, one face at a time!
---
Meet Carmen Ramirez-Boyd, APRN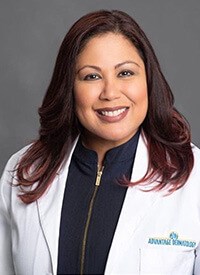 Carmen is a family nurse practitioner board certified through AANP since 2008. She received her bachelors of science in nursing from Youngstown State University in 2000 and graduated with her masters from Kent State University in 2008. She practiced in emergency medicine and for the past 9 years she has been in dermatology providing medical and aesthetic services in Ohio and Florida. She also is a member of FLANP, SDNP, AANP, ASLMS. She also was a yearly guest lecturer for dermatology at both Youngstown State University and Kent State University graduate students.
She loves going on humanitarian medical missions trips both nationally and internationally. Loves spending time with her husband and children.
---
Meet Julia Clarkson, APRN, DNP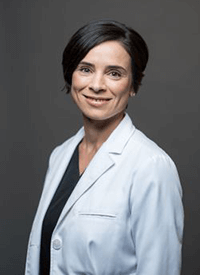 Julia moved to Jacksonville in 2005 after earning her bachelor's in nursing from Florida State University. She later earned her Doctorate in Nursing Practice (DNP) from the University of Florida. Prior to entering the cosmetic field, she specialized in operating room nursing at St. Vincent's Medical Center, as well as ICU nursing at the Mayo Clinic. She is a Family Nurse Practitioner - Board Certified (FNP-BC) through the Florida Board of Nursing and the American Nurses Credentialing Center.
As an Advanced Registered Nurse Practitioner (ARNP), Julia loves to share in the transformations of her patients achieving improved confidence, appearance, and overall well-being. Her passion for helping others and her technical skills from her operating room experience make her the perfect fit for dermatology procedures.
Outside of work, Julia loves spending time with her two girls and her husband. She enjoys going to the beach, doing yoga, eating delicious food, and traveling.
---
Meet Kristin Dub, MSN, APRN, FNP-BC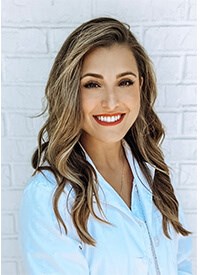 After graduating from The Florida State University with a Bachelor of Science in Dietetics, Kristin moved to the Jacksonville area to attend The University of North Florida's Accelerated Nursing Program. After achieving her Bachelor of Science in Nursing (BSN) she began her nursing career at Mayo Clinic where for seven years she specialized in inpatient surgical nursing. While working at Mayo, Kristin received a scholarship to attain a Master of Science in Nursing (MSN) from Jacksonville University. She graduated as a Family Nurse Practitioner – Board Certified (FNP-BC) through the Florida Board of Nursing and the American Nurses Credentialing Center (ANCC).
Kristin has a passion for Cosmetic Dermatology and is excited to be a part of the Southside Dermatology Team. She enjoys working to educate her patients in order to create personalized treatment plans. Her specialties includes the use of injectables and lasers, in conjunction with application of complimentary topical products to achieve optimal results.
Originally from the Clearwater area Kristin loves boating, taking walks on the beach with her greyhound, and watching the Tampa Bay Lightning and FSU Seminoles. She has a passion for travel, exercise and considers herself a "foodie."
---
Meet May Nguyen, Lisenced Full Specialist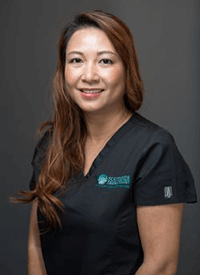 May, our licensed full specialist and permanent makeup artist, has been in the aesthetic industry for over 15 years. She attended the American Academy of Cosmetology. In addition to her aesthetic skills, she performs professional eyelash extensions, microblading, permanent makeup application, and facial and body waxing. May uses her aesthetic artistry when applying permanent make-up to achieve a natural look.
With her many skills, May truly delivers a head-to-toe exceptional treatment session. She enjoys getting to know her clients' unique needs and then tailoring a plan suitable to their specific skin type.
In her free time, May enjoys cooking and spending quality time with her husband and three children.
---
Reviews
"I can honestly say laser hair removal gives me true anxiety because of the pain. Lorie is incredible! She numbed me an hour before and really made sure I was comfy with ice. I have done full body and I can really say the machines here are much more advanced as well and hurt less. Thank you for laughing with me and doing my little treatments with care every time I come! Xoxo"
A.M.
Yelp
"The clear choice for Jax and surrounding areas. Dr. Pentel's team was extremely professional and helpful from the first phone call to the series of treatments.  I had a few other consults at other places in town and Southside Dermatology and Laser Center was the clear choice.  Their pricing is transparent and there was no pressure during the consultation.    I had good results from the suggested treatment.  I would recommend to friends and family."
M.C.
Yelp
"They did a great job!! Love this practice they really go the extra mile to make your visit comfortable:-) I felt they knew their stuff and really cared about the concerns of the patient  I had the microdermabrasion with the vitamin c infusion and my skin looked great :-) I will definitely be returning for more treatments."
J.S.
Yelp
"This place provides excellent customer support as well as their skin care services. They stay very busy so make sure to make your appointments months or weeks prior to coming in. The dermatologist as well as their staff are very knowledgeable and helpful in every aspect. The mole removal treatment was painless and although some came back which was expected. I was still satisfied with the experience here and highly recommend it. The office is small but fully equipped and super clean."
T.V.
Yelp
"Several of my coworkers come here and I was forewarned about how backed up this place can get and to expect a long wait.  I was pleasantly surprised when I was in and out in a little over 30 minutes.  I came in during their Wed evening hours so maybe that makes a difference.  I also saw the Nurse Practitioner so maybe her schedule is a little lighter than the Dr too.  Anyway, I came in for a regular skin check and the NP was super nice, very professional, and I left feeling like I'm not going to drop dead of skin cancer anytime soon which pretty much made me a happy patient!"
D.M.
Yelp
Related Posts