Welcome to Southside Dermatology
Southside Dermatology & Laser Cosmetic Center is a state of the art facility that offers comprehensive general dermatology, skin cancer surgery, cosmetic, and laser services. Our mission is to provide you with excellence care in a friendly and safe environment. We combine the latest innovations of science with the art of aesthetics. We offer you the latest scientifically proven products and procedures to ensure the best quality service. Our providers will help you restore and rejuvenate your skin. Our goal is to provide you with beautiful and healthy skin. Our team consists of board certified dermatologists, certified nurse practitioners, physician assistants, licensed aestheticians, and certified specialists. Creating a personal plan for each patient is our primary goal. With our extensive and comprehensive services we can customize your treatment plan to fit your needs and budget. We value your trust and confidence and will always strive to do our best.
About Us
The Southside Dermatology Team
Led by Dr. Mary Pentel, an expert dermatologist in Jacksonville, FL, the team at Southside Dermatology & Laser Cosmetic Center specialize in diagnosing and treating diseases and conditions of the scalp, skin, and hair. Our team also provide exceptional care with lasers, injectables, and aesthetic services. Dr. Pentel is board certified in dermatology by the American Board of Dermatology and has been in practice for more than 22 years. She is also the owner and founder of Southside Dermatology & Laser Cosmetic Center and trained at Brown Dermatology. Our highly skilled staff is dedicated not only to providing each of patient with customized care, but also to staying up to date on all of the latest medical, surgical, and cosmetic advancements to provide unparalleled service

Meet the Team
Reviews
"Friendly and knowledgeable staff."
B.S.
Google
"Moved down from another state so I needed to find another a new trusted place with all this face ❤️ so I did my research and got some great feedback from online and I was off ..... First time here and I must say was a wonderful experience ,from the moment I walked Thur the door till I left . Everyone At the front desk that greeted me was smiling and kind and took every question I had very professional . I had the pleasure with lorie , had such a lovely experience . Got my fix of services lol and I believe I found my new home for all my beauty needs thank you so much for a great experience and I will be back ."
C.R.
Google
"I have had Botox and MiraDry at this location.  Every experience has been amazing! The staff is wonderful, friendly, and helpful.  They walk you through the procedure before and follow up after.  I have recommended Southside Dermatology & Laser Cosmetic Center to several friends."
J.N.
Yelp
"Love this place. Been there 10 years or longer. Dr Pentel and staff friendly, caring do a great job and if the appointment is at 10 that is when go in. Have never had to wait. Dont like being cut on but this the place to go."
W.N.
Google
"Awesome job, and quick."
A.B.
Google
Our Locations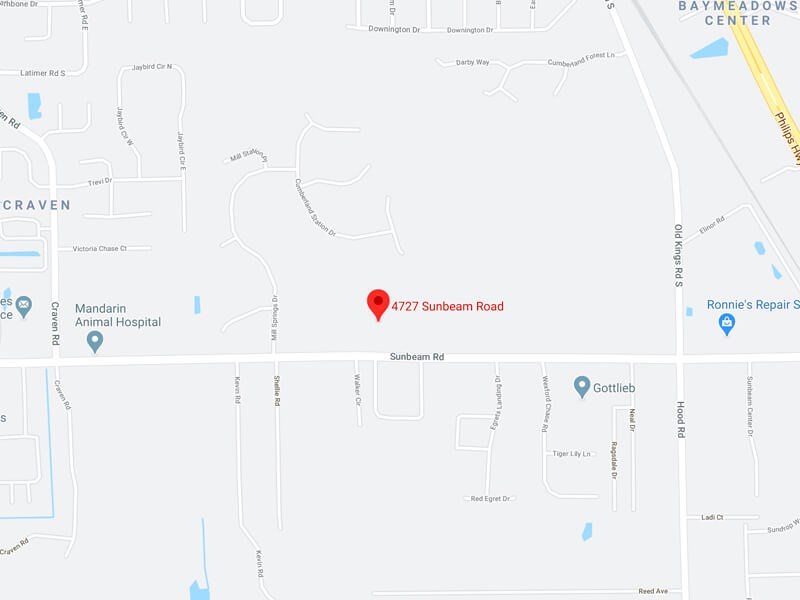 Southside Dermatology
4727 Sunbeam Rd
Jacksonville, FL 32257
904-490-7200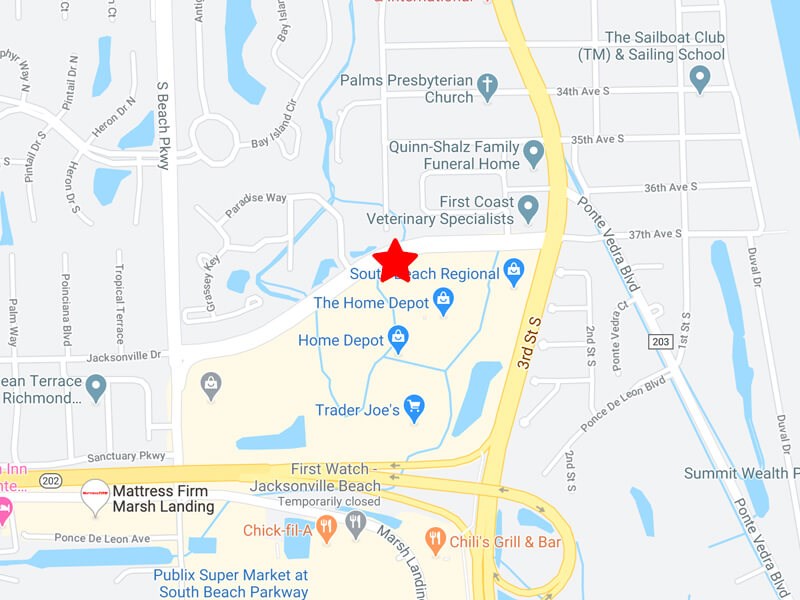 Southside Dermatology
572 Jacksonville Dr
Jacksonville Beach, FL 32250
904-478-9100